Product Description
Keyboard Action
The new CN Series' class-leading Responsive Hammer III keyboard action recreates the supreme touch of an acoustic grand piano, with its realistic movement and rigid, spring-less design providing a smooth and natural piano playing experience.
The instruments' triple-sensor key detection system enhances responsiveness and accuracy, while structural reinforcements throughout the action assembly help to minimise noise and key wobble during staccato and fortissimo passages.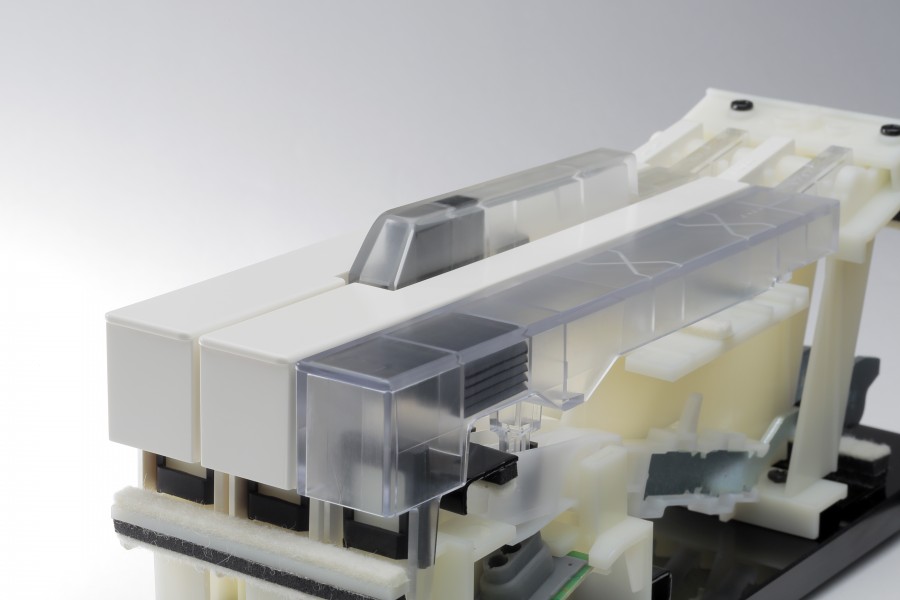 The weight of the keyboard is appropriately graded to mirror the heavier bass hammers and lighter treble hammers of an acoustic piano, while let-off simulation recreates the subtle 'notch' sensation felt when softly playing the keys of a grand piano. These important characteristics allow discerning pianists to practise their expanding repertoire with confidence, and ensure that there are no unpleasant surprises when called upon to perform using the finest acoustic grand pianos.
The impressive CN 27 features Kawai's highly regarded Ivory Touch key surfaces as standard. This finely textured material gently absorbs fingertip perspiration and oils to assist playing control, and possesses a natural, matte finish that is smooth but not slippery. Furthermore, this moisture is absorbed without dirt or grease permeating the surface, allowing the keytops to be wiped clean easily using only a damp cloth.
Sound
When playing a fine piano, the amount of pressure applied to the keyboard affects not only the volume of the sound produced, but also the unique tonal character of each note. Therefore, in order to construct a realistic acoustic portrait of the SK-EX and EX concert grand pianos, not only is each key recorded individually, but also at a wide variety of different volume levels, ranging from pianissimo to fortissimo. The new CN Series offer a highly detailed acoustic portrait, employing Kawai's proprietary Progressive Harmonic Imaging sampling technology to ensure smooth tonal transitions across the keyboard and throughout the entire dynamic range.
The CN Series' improved Virtual Technician feature simulates these refinements digitally, allowing performers to shape various aspects of the piano's tonal character and playability to suit their unique personal preferences, before storing favourite setups to memory for immediate recall.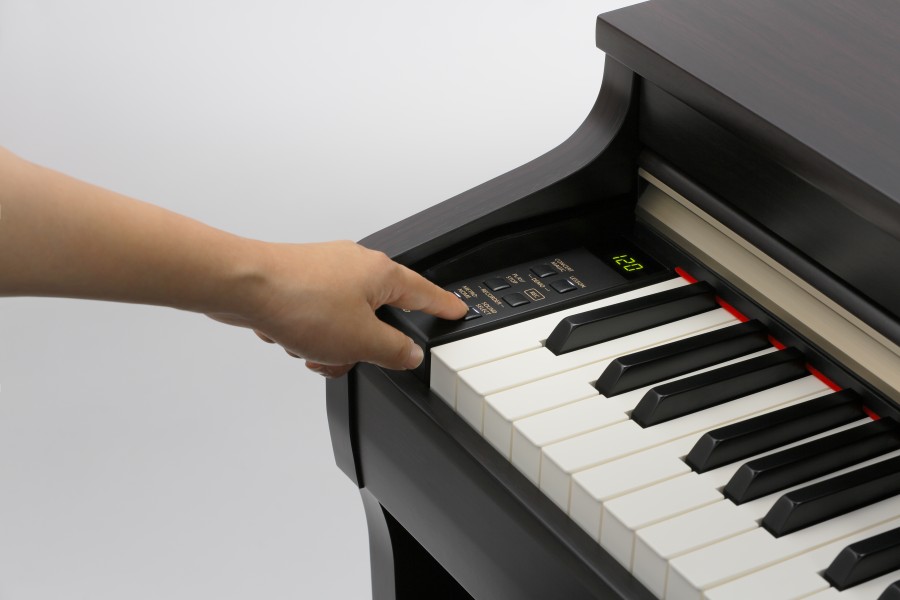 Other Features
The Vocal Assist function with its speech output makes it easy to find the desired function. In addition Sound Preview let's you find any sound easily.
The new CN 27 features song recording capabilities that both enhances one's playing enjoyment and assists with piano study. The CN27's useful recorder allows up to three songs to be stored in internal memory and played back at the touch of a button, serving as a convenient self-assessment tool for players of all skill levels.
The CN Series' Spatial Headphone Sound (SHS) technology enhances the depth and realism of the instrument's various sounds when using headphones or earphones, while also helping to reduce auditory fatigue when listening for extended periods of time.
In addition to the USB-to-host port and the MIDI ports, the new CN Series also boast integrated Bluetooth MIDI technology, allowing the digital piano to communicate with supported smart devices wirelessly.
Reinforcing the CN Series' reputation as the most realistic digital pianos in their price range is Kawai's Grand Feel Pedal System. This new development accurately replicates the position and individual weighting of the damper, soft, and sostenuto pedals of a Shigeru Kawai SK-EX concert grand piano to further enhance playing authenticity.