Grotrian Steinweg Model 120 & Restoration in Chippenham
At our in-house workshop at The Piano Shop Bath, our piano technician is currently working on an upright Grotrian Steinweg – Model 120
This well engineered, very highly regarded 1920s piano is from the golden years of Grotrian Steinweg and other top-end pianos.
A lovely early art deco style, this upright piano has been carefully restored to its former glory.
The piano has been French polished to restore its external beauty, and it has been thoroughly cleaned to ensure each of its many parts are working efficiently.
Our in-house technician re-centred the hammerers and levers, replaced the tapes and installed new dampers and regulated them.
Our technician is just finishing restoration work on this stunning example of a classic Art Deco Grotrian Steinweg upright piano, before heading off to Chippenham, Wiltshire to assess the restoration needs of some other pianos.
Whether in Chippenham, Bath, Bristol or further afield, our technicians are available to provide assessments on any restoration work needed on your piano.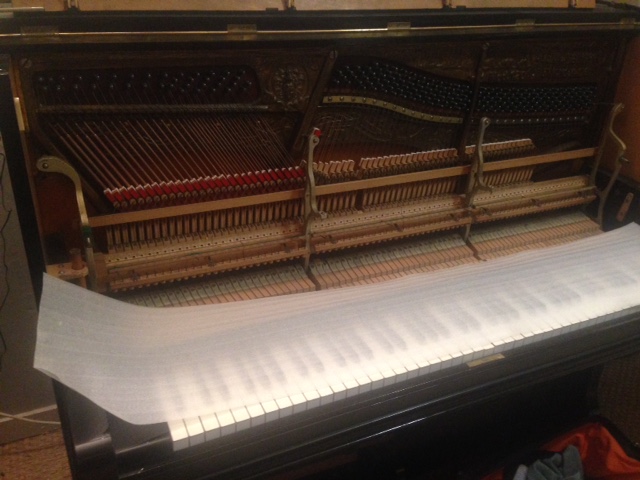 Our Grotrian Steinweg Model 120 be available to buy soon. Please call 01225 427 961 for more information.
Please see our other restored upright pianos for sale.
Piano Restoration at The Piano Shop Bath.