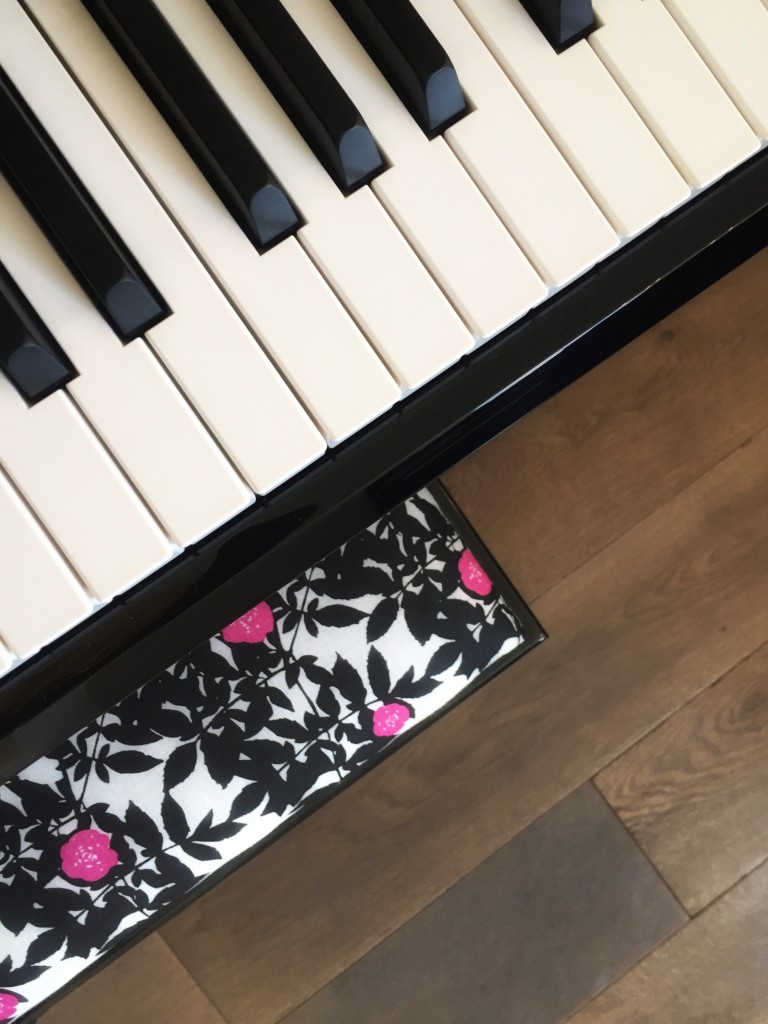 A Piano Stool For Every Piano
The Piano Shop Bath has been working hard to bring our customers a wide range of finishes. We currently have a brass grand piano, a hand painted John Broadwood piano in Midnight Blue with a metallic wax finish, and a number of painted pianos. We also have a range of painted piano stools and bespoke Marrimekko fabric piano stools on display around the showroom.
The right piano stool can really add the finishing touches to your piano and you can play around with options until you find the one that suits your style. Maybe a colourful fabric will help convey a sense of playfulness and light to your space. Or perhaps a simple one tone fabric top with the stool painted to match the piano will work best for you. We have painted pianos in Plummett and Hardwick White by Farrow and Ball and complementary piano stools are available for these painted pianos.