An Epic Journey for a Steinway-Designed Boston Grand Piano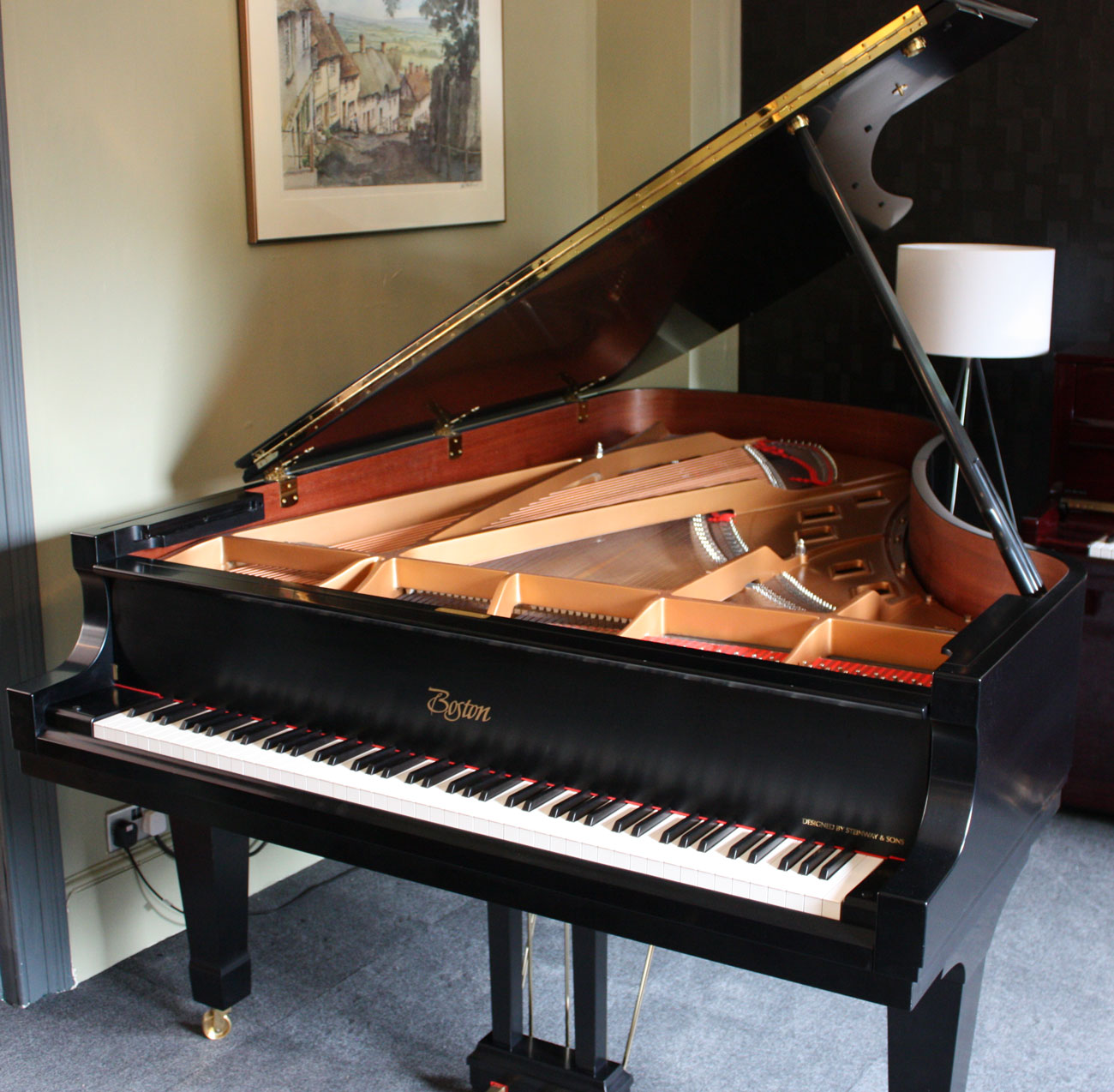 We are delighted to announce that we have a Steinway-designed Boston grand piano available to buy.
After a nerve-wracking delivery off of an extremely luxurious yacht, we now have a Boston GP 215 PE grand piano for sale, complete with Piano Disc player system. Our removals team had some tense moments, but the piano is now safe and sound at our large showroom in Bath.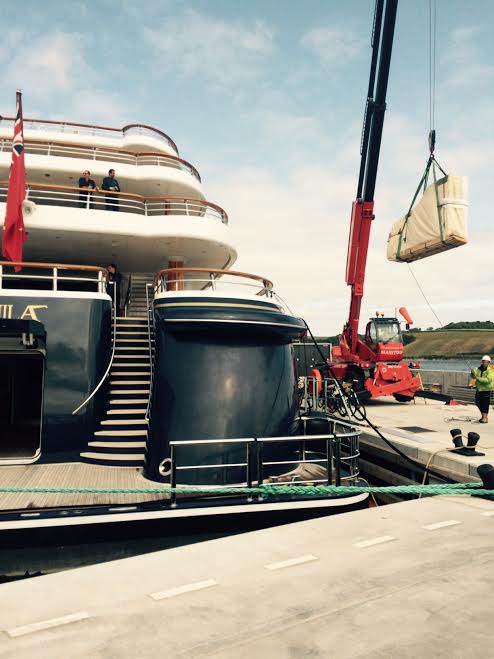 "A concert-level quality of sound" – Steinway & Sons
The name Steinway is synonymous with musical excellence. Steinway used their renowned expertise to design the Boston grand piano with a high-quality tone and performance that sets it apart from any other grand piano in its price range.
Introduced as a more affordable Steinway alternative in 1992, the Boston piano features many classic Steinway characteristics, uses their patents and harnesses their expertise. Boston pianos reflect the traditional Steinway tone, touch, and durability and have proved very popular in schools, concert halls, institutions and homes.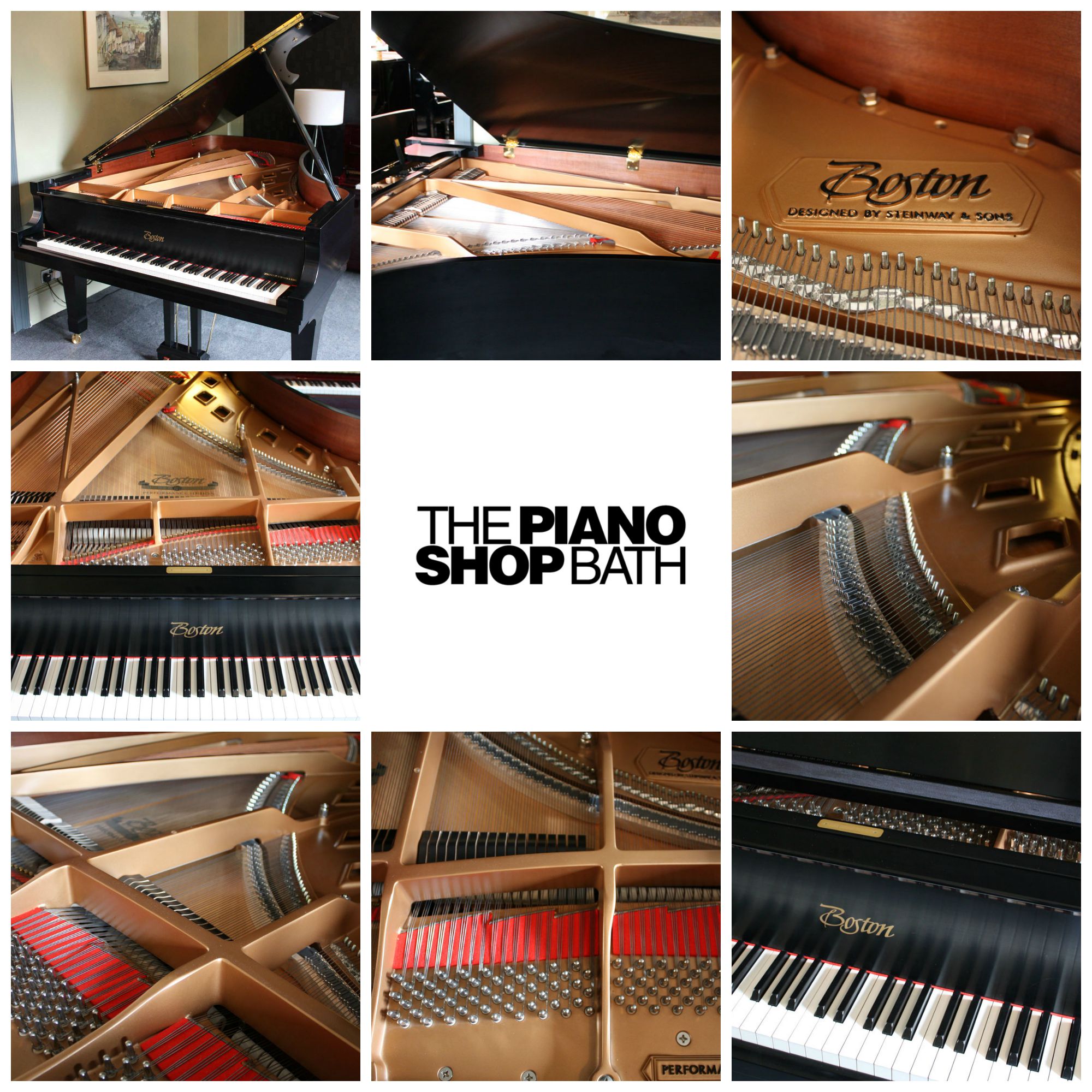 Major features of Boston pianos:
– The soundboard is crafted of solid Sitka spruce, the most resonant material available.
– A perfectly tapered soundboard that allows it to vibrate freely, resulting in a powerful sustained tone.
– A wide tail design that allows for a large soundboard compared to similarly sized pianos, and provides the richness and feeling of a larger instrument.
– An action similar to a Steinway piano, making it extremely responsive.
– Patented Octagrip pinblock, allowing a more precision tuning.
– A bracing system that ensures longevity and durability through the efficient handling of tension.
– Duplex scale, adding harmonic richness
– Superior tone and greater stability due to optimal placing of bridges, braces and ribs.
Find out more about the Steinway Boston GP 215 PR Grand Piano, which is now available for sale.
The Piano Disc IQ system uses cutting-edge technology to turn your acoustic piano into a modern player piano, allowing your piano to play in high definition from your iPad.
Piano Disc is a world-leading manufacturer of modern player piano systems and lets you listen to the greats playing on your piano through its extensive music library.
Find out more about the Steinway Boston GP-215 PE from Steinway
More information on the Piano Disc system
See our other secondhand grand pianos for sale at The Piano Shop Bath.