Piano Tuning at The Piano Shop Bath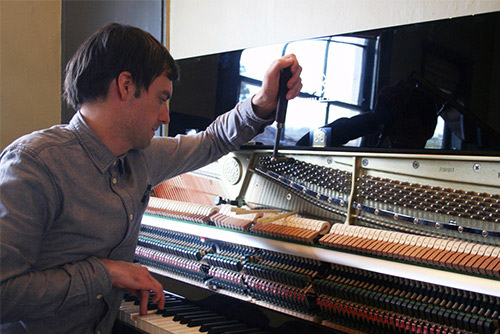 Our qualified and experienced piano tuners regularly travel around the country looking after upright and grand pianos at concert halls, private homes schools and during festivals. They often travel between to Cardiff or Stroud, to Cirencester or Chippenham and throughout Wiltshire, Somerset and Gloucestershire. But closer to home they are often busy tuning pianos here around Bath.
Bath has a number of excellent venues and institutions, from the Assembly Rooms to the Guildhall. Our piano tuners look after hundreds of pianos in the area and ensure that they are in top condition.
Private homes also account for much of our tuning work. We provide complimentary first tunings for all of the pianos that we sell, so our tuners allow time for the piano to settle after delivery and then come to your home to tune, be it in Bath, Bristol or further afield.
Whether undertaking piano tuning, regulations, restoration or repair, the Piano Shop Bath's team of piano tuners ensure that their work is top quality.
Please contact us on 01225 427961 for more information on our piano tuning services.