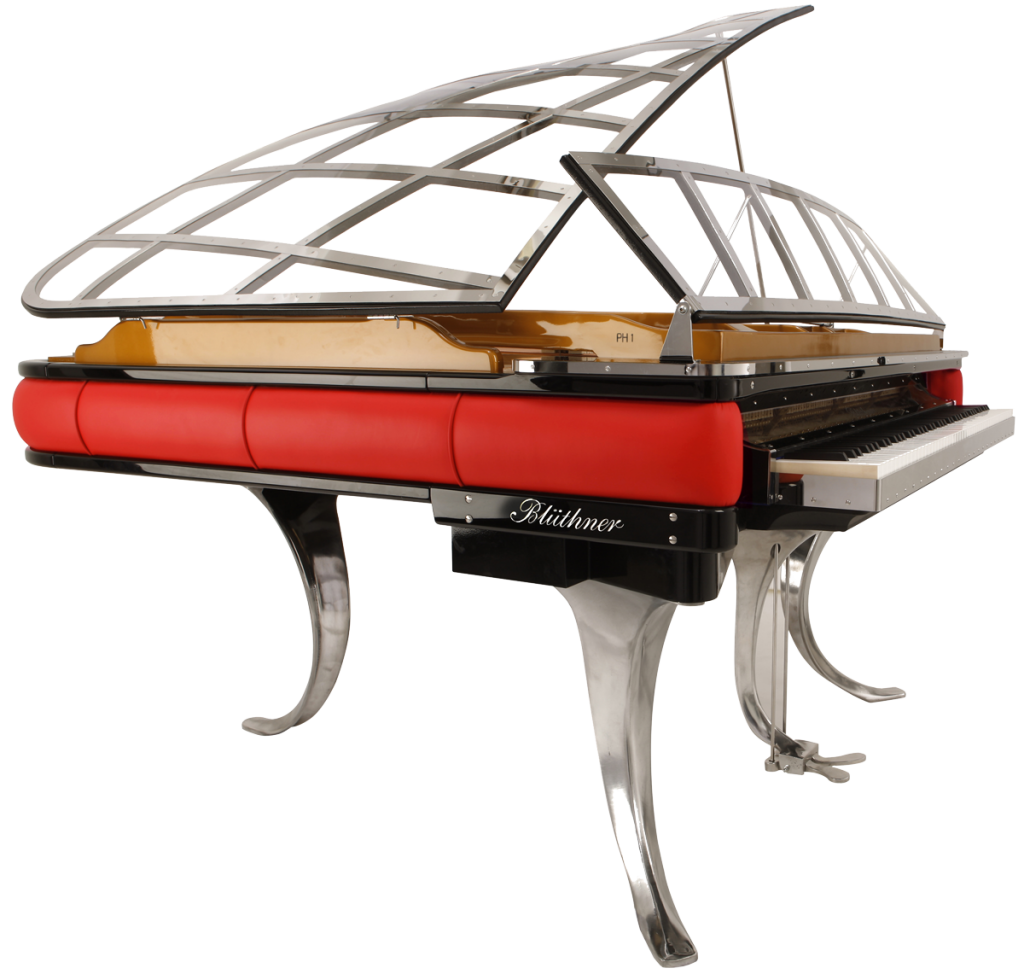 DANISH DESIGN & GERMAN CRAFTSMANSHIP
Poul Henningsen, whose initials PH were used for many of his interior design items, designed PH Pianos, crafted by Blüthner in Germany, in the 1930s. Poul was a Danish author, architect and critic and he was seen as a leading cultural figure in Denmark in the 1920s and 1930s. His design has longevity and influence which continues to this day.
With the PH Grand, Poul designed a modernist piano of transparent beauty where negative space is used in a three-dimensional context, challenging our preconceived image of a grand piano.
Nearly a century old, the PH Grand feels as futuristic as ever.
The sound of the PH Grand reflects Blüthner's world-class quality; it has a brilliance and clarity that matches the design concept.
Playing this piano is an immersive experience; there is an expressiveness and range of tone that is truly engaging. It's a Blüthner piano and as a result it has the responsiveness you might expect; Blüthner has an impressive history as a prominent piano manufacturer supplying pianos to some of the most celebrated composers and pianists. Notable artists include Johannes Brahms, Gustav Mahler, Liberace, Béla Bartók, Claude Debussy, Max Reger, Richard Wagner, Johann Strauss, Pyotr Ilyich Tchaikovsky and Dmitri Shostakovich.
Sergei Rachmaninoff commented:
'There are only two things which I took with me on my way to America…my wife and my precious Blüthner'
When we look at the PH Grand we agree. As designers, we can't take our eyes off it. As pianists, we can't stop playing it.