Artist Rowan Ellis Continues Work on Piano-Based Project, Skeleton
Local artist, Rowan Ellis, has been working on an evocative art installment using a piano at the end of its life as her medium.
We catch up with Rowan to see the work in progress.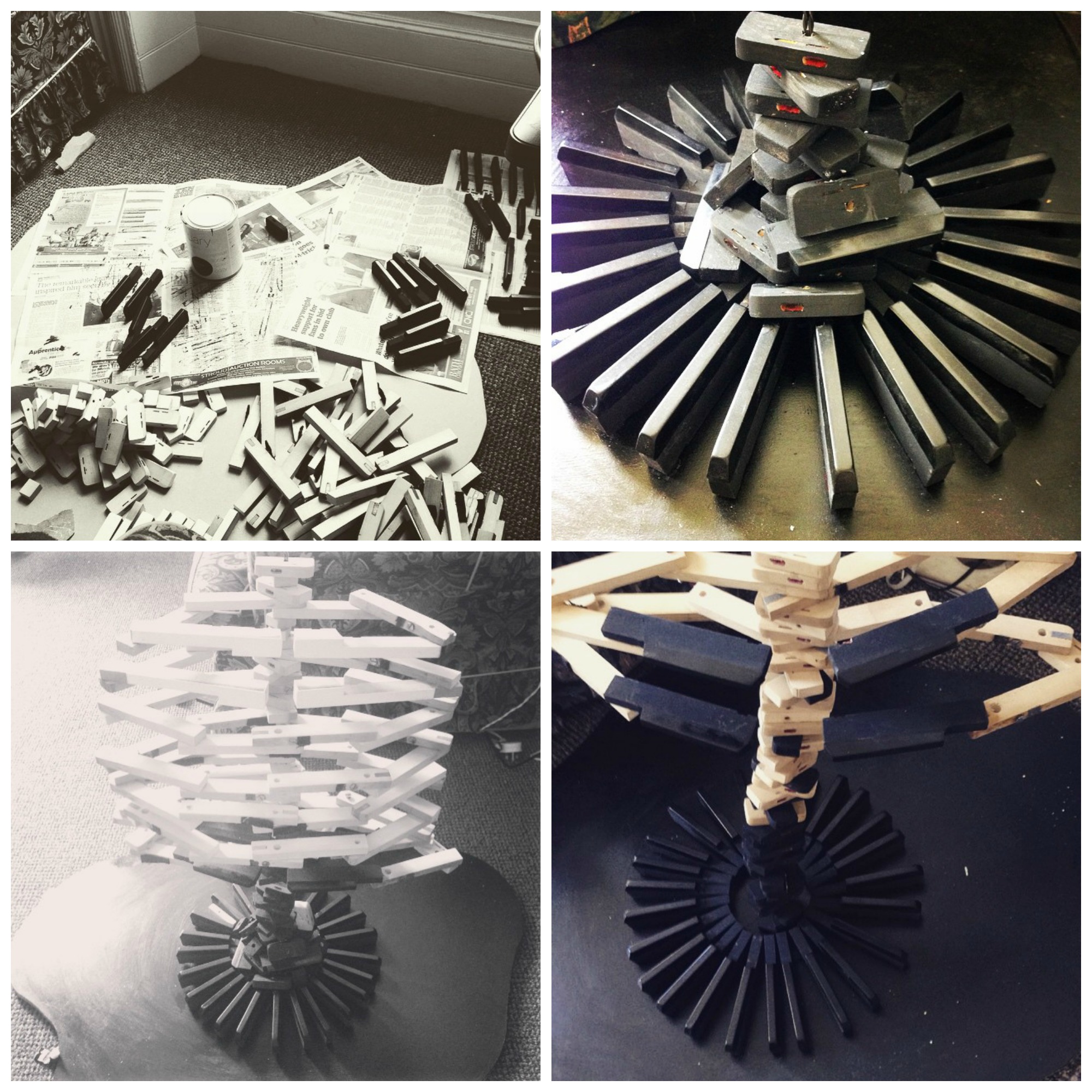 Studying at Bath Spa University, Rowan creates fine art, sculpture, textiles and performance art. For this project, she is using a disassembled piano to create a visual representation of feelings evoked aurally.
Rowan says, "I'm nearing the end of this project; the piece is almost finished I just need to neaten it up slightly and add finishing touches. It was a quite easy to build but even easier to break so I had to find a way to make sure the structure was safe, yet also looked aesthetically pleasing."
To overcome this, she repeatedly put it together and took it apart so ensure that the pieces were correctly placed.
"I came across a few problems. Balance was the main one, but also colour: would I have it all black or a bit of the wood showing or graduate the colours from black to white? I decided I wanted the message to show that the higher the sculpture reached the lighter the structure gets and the keys become major symbolizing a happier time."
All of us at The Piano Shop Bath eagerly await the finished piece. We were delighted to supply a piano to Rowan that was at the end of its usable life, but has now become something new and exciting.
Find out more about piano recycling
See our pianos for sale, including the popular Kawai K300