Bristol's Playable City Awards
The Playable City Awards invited international artists, designers, creatives and technological innovators to submit their ideas that put people and play at the heart of Bristol.
197 entries from 60 countries were submitted to Bristol's Watershed and were whittled down to the shortlisted seven projects.
The shortlisted projects include: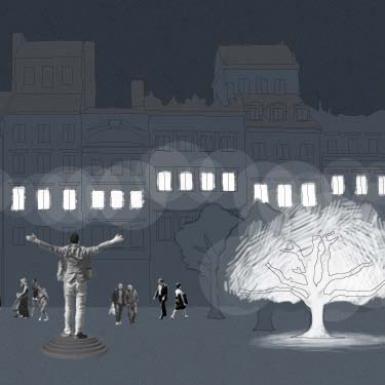 Lighting Conductor is an interactive installation that allows Bristolians to conduct their own orchestra using their bodies. An arm movement will send light down a pathway or light up a tree in a park, with mesmerising colours.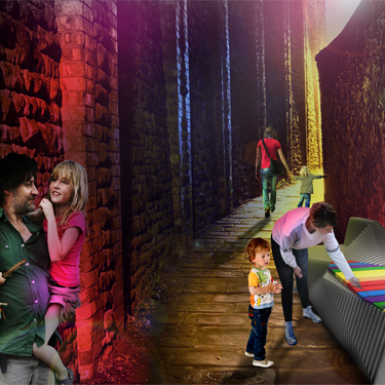 Why Sit When You Can Play turns public benches into an interactive platform for people to come together through music and light. Community-situated musical benches invite passers-by to play and learn music through colour and creativity.
Using LED and sensor technology, the benches will trigger LEDs in the street lights and on nearby buildings that will light up Bristol and engage those nearby in the musical happenings.
Supernatural makes natural materials like wood, water and soil become musical instruments, re-wiring and re-wilding Bristol and encouraging touch to turn nature into music.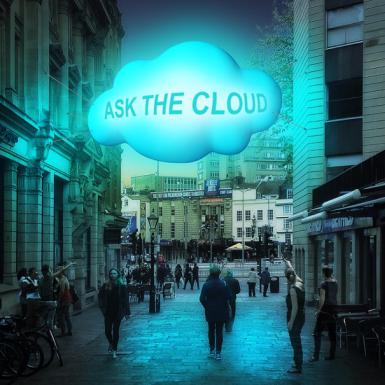 Whispering Clouds will have two large clouds suspended over Bristol, lighting up to display messages and explore new ways to merge communication and play. This physical manifestation of the digital cloud combines sculpture, sound and technology and examines cloud computing and privacy.
See the other shortlisted entries.
On Tuesday 9th June, the winner will be announced and the winning piece of art will be unveiled this September in Bristol.
The winner will see their project realised in Bristol, become part of the community at Watershed's Pervasive Media Studio, as well as have the opportunity to travel to Japan for Watershed and the British Council's Playable City programme in Tokyo.
Last year's winner was Shadowing by Jonathan Chomko and Matthew Rosier, where for six weeks across Bristol, residents and visitors hunted the locations where an interactive installation meant lampposts played, danced, and shaped shadows.
Playable City is run by Watershed and is supported by Bristol City Council, University of Bristol, University of the West of England, Bristol + Bath, The British Council, Catapult Future Cities and The Guardian.
At The Piano Shop Bath, we're excited to see which innovative project will come to life in our neighbouring Bristol.