Painted Pianos at the Cheltenham Jazz Festival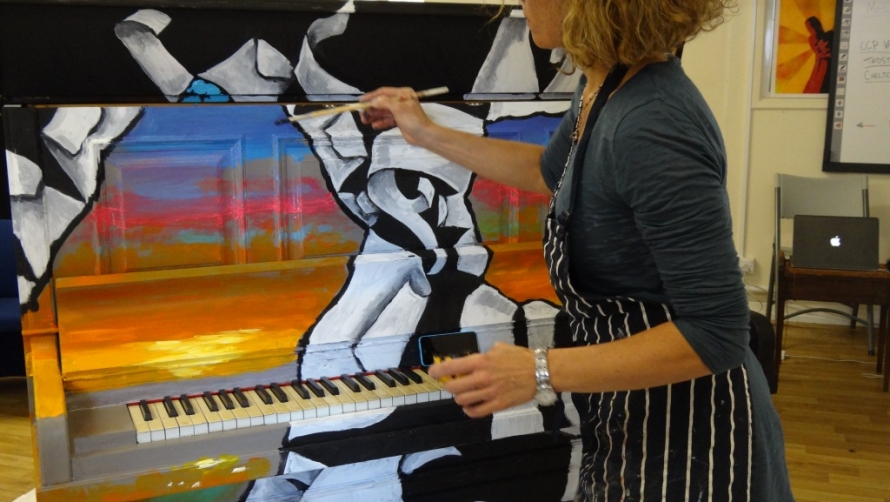 As artist-in-residence of the Cheltenham Jazz Festival, Polly Alakija painted a number of pianos for this year's festival.
Alakija worked with local community groups around Gloucestershire on the pianos, whose designs are inspired by Gershwin, afrobeat and drumming legend Tony Allen, who performed at the jazz festival.
"Painted Pianos will be a real talking point in the Festival Garden. Visitors will love looking at the fantastic jazz-inspired designs, but they'll also be able to play the pianos." says Ian George, Director, Cheltenham Jazz Festival
The painted pianos project was supported by the Cheltenham Racecourse.
Find out more about artist Polly Alakija and buy prints of the Cheltenham Jazz Festival painted pianos.
The Piano Shop Bath offers Piano Recycling, Piano Removal and Piano Sales, among other services.