White Kawai Grand Piano on Hire to Nailsworth Festival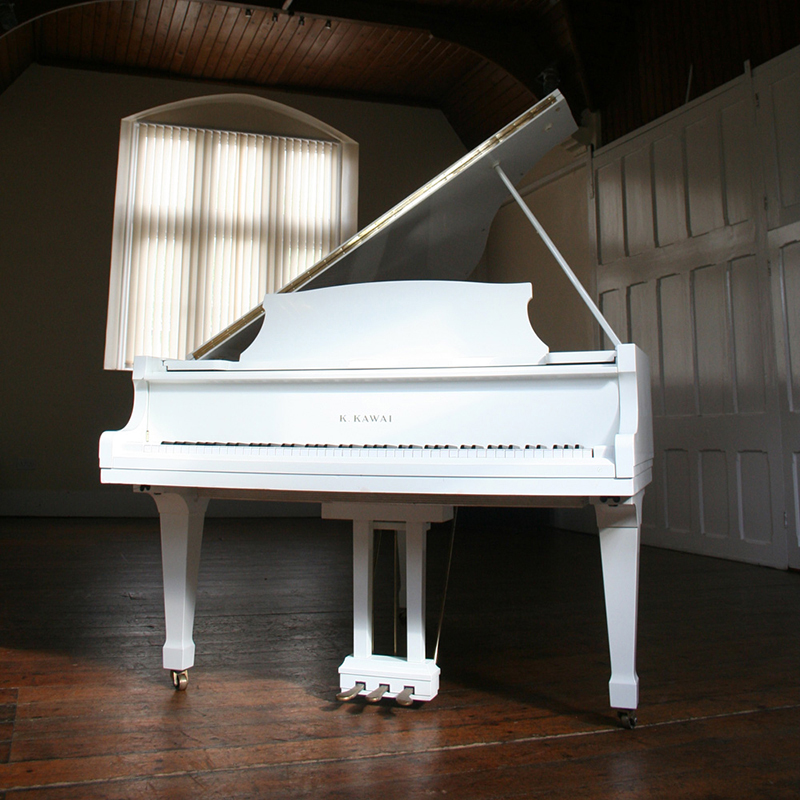 The Piano Shop Bath is delighted to have been asked to supply a white Kawai grand piano on hire to the Nailsworth Festival for the Huw Warren / Iain Bellamy Quartet's performance.
The Nailsworth Festival is held this year from 16th – 24th May in this tranquil part of the Cotswolds. The festival kicks off on Saturday with free daytime events in Mortimer Gardens including the avant-garde clowning and stilt-walking of Frantix, lively choir singers and Bristol's Panama Jazz Band.
Alongside this will be market stalls selling food and crafts as well as street performers including folk band The Fruitbowlers. The atmosphere will be further enhanced with street cafes, exhibitions, walks and workshops all across the town.
The Huw Warren / Iain Bellamy Quartet will be appearing at 7.30 in the Town Hall (book here). Performing a mix of jazz, original music and improvisations based on classical music and folk songs, the renowned performers will be joined by long-time collaborators Martin France and Steve Watts. Warren, pianist, and Bellamy, saxophonist and composer, have been popular on the UK Jazz scene for years and are known for their deep, lyrical style and eclecticism. We're proud to provide the eye-catching white Kawai Grand Piano for Huw Warren to play during this festival performance.
Find out more about Gloucestershire's Nailsworth Festival.
The Piano Shop Bath hires pianos for weddings, concerts, festivals and events across the South West and Wales, from Bristol and Cheltenham to Cardiff and Stroud. Our competitively-priced, high-quality service includes professional delivery, collection and piano tuning in situ. Our range of hire pianos includes Yamaha and Kawai uprights and grand pianos. Please contact 01225 427 961 for a quote.  Find out more about hiring a piano from The Piano Shop Bath.
The Piano Shop Bath's range of Kawai pianos for sale. 
View our selection of new and secondhand grand pianos for sale.