At The Piano Shop Bath, our piano technicians have been busy restoring a number of stunning grand pianos.
From restringing and French polishing, to rebuilding the action or fixing sticking keys, our professional piano technicians have the skills and experience to ensure that your grand piano is in excellent condition.
We are happy to undertake minor repairs in your home, but usually we send our piano removals team to move the instrument to our workshop.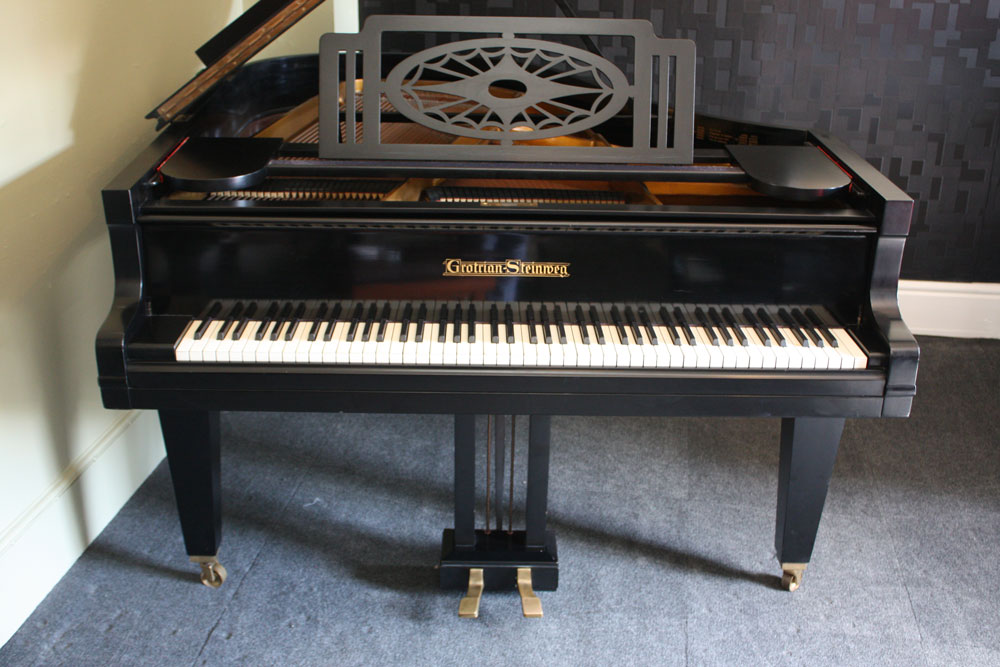 We also have a range of grand pianos in our large showroom. This includes a Steinway Model A (1878), a Bechstein Model A (1910) and a Grotrien Steinweg (1927). Expertly restored, these are beautiful examples of quality instruments.
Find out more about Grand Piano Restoration.