The Restoration of Moth Damaged Pianos
The Piano Shop Bath was recently called upon to assess some major moth damage to a grand piano in Cirencester, Gloucestershire.
The grand piano had been held in inadequate storage for a number of years and hadn't been maintained so unfortunately had become badly infested with moths. Our piano technician found that the moths had eaten through hammers, damper felts, leathers and all soft materials.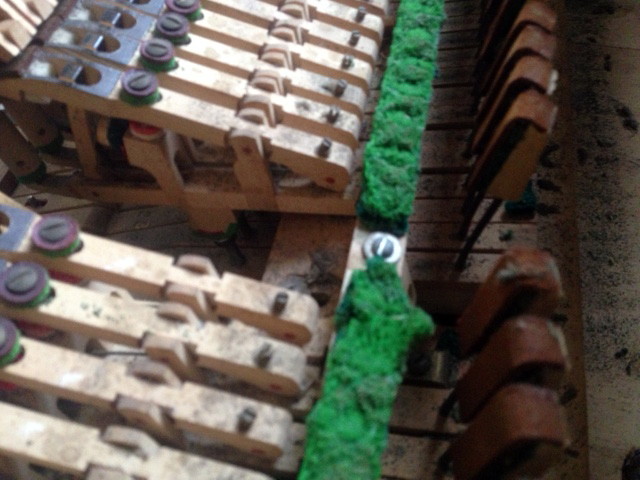 If a piano is tuned regularly, a technician will spot any signs of damage. This piano was badly affected because it wasn't kept in sealed storage so was open to infestation. The piano was so badly damaged that it needed restringing – the moths had destroyed the bearing cloth and hitch pin washers.
It is possible to fix even such extensive damage by stripping and replacing all soft parts including hammers, dampers, felts, leathers and baizes.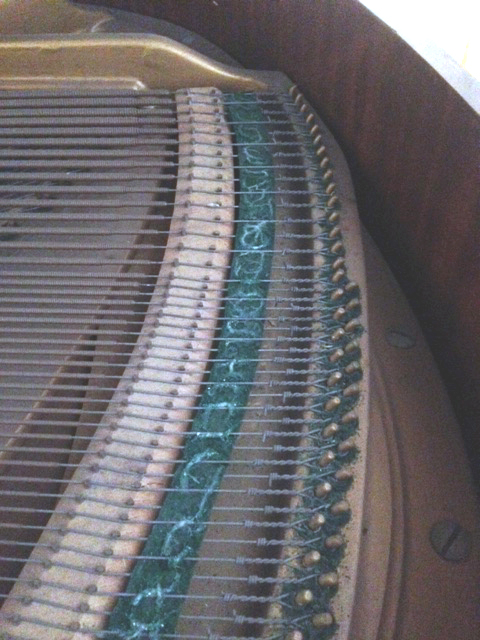 Marc Hackworthy, piano technician at The Piano Shop Bath, said, "Regular maintenance of pianos is important, even when they are in storage, but particularly if it isn't in a specialist sealed piano storage unit. Animals and insects can cause severe damage to pianos quite quickly, but technicians can spot this and work to stop it destroying the piano."
If you're worried about the state of a stored piano, our piano technicians will be happy to check them for you. For any damage we offer a full restoration service both in our onsite workshop or, where possible, in customers' homes.
At The Piano Shop Bath, we also offer suitable piano storage facilities in Bath and Bristol, serving Somerset, Wiltshire, Gloucestershire and all of the South West. Our sealed, climate controlled units provide both short and long-term storage for all pianos at competitive prices. Please call 01225 427961 for a quote.
View our range of upright and grand pianos for sale.