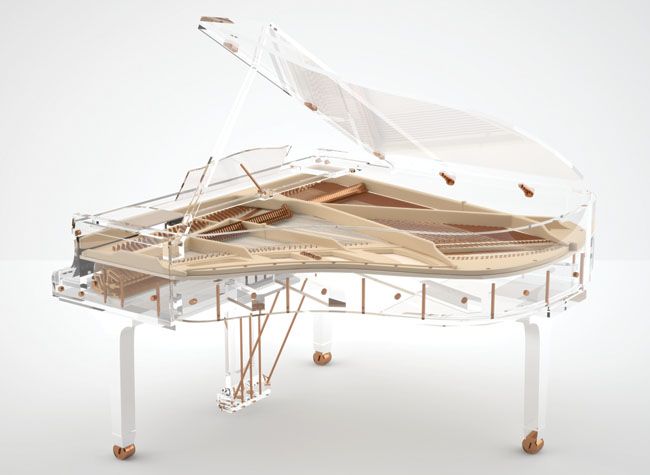 RADICAL DESIGN, DRAWING ON THE MODERN MOVEMENT
The Crystal Edition's overwhelming first impression is of the usually hidden parts of the piano being brought to the fore and made visible. While the lines of the traditional grand piano are evident, drawing on the Modern Movement and reminiscent of Piano and Rogers' acclaimed Pompidou Centre, there is a radical exposure of the internal workings of this radical grand piano.
Playing, watching and listening present a new experience; we can focus on the mechanisms behind the music and be mesmerised by the hammer-action and strings.
CREATIVITY AND CUSTOMISATION
The Crystal Edition's transparent case affords the opportunity to personalise your grand piano in many different ways.
Blocks of colour, imagery and led lights can all be incorporated into the design to create an entirely unique instrument. We can work with you to see your creativity through to fruition with the custom manufacture of a bold and striking grand piano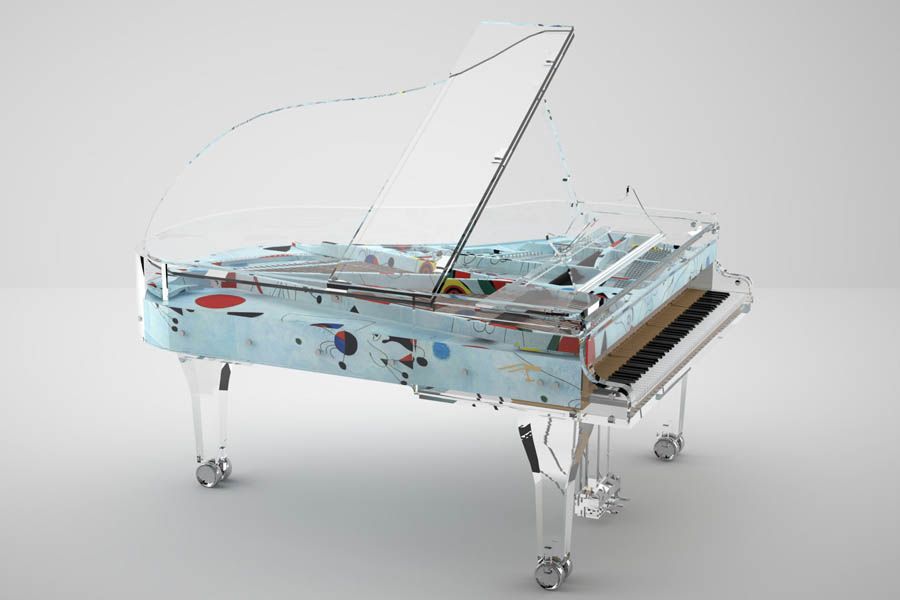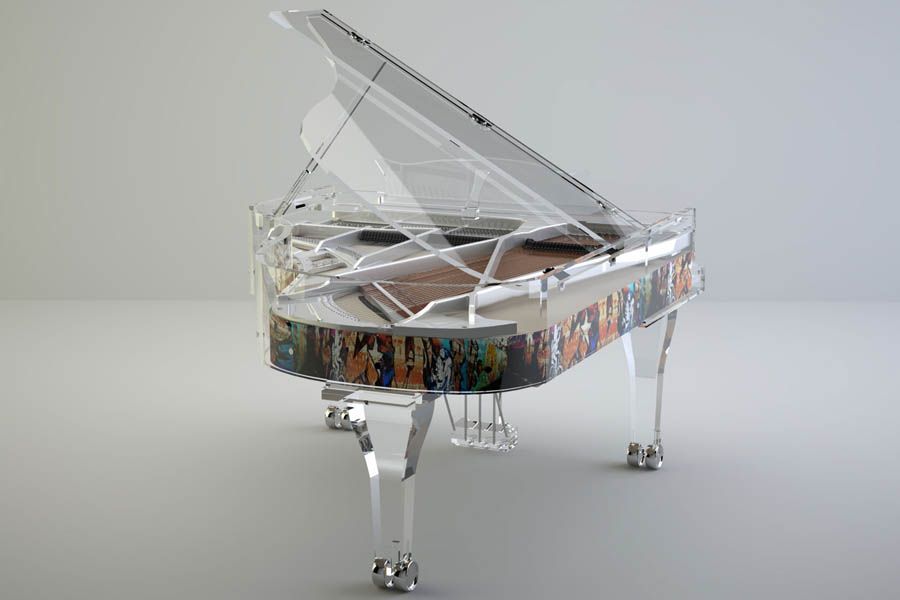 The sound of The Crystal Edition reflects Blüthner's world-class quality; it has a brilliance and clarity which matches the design concept.
The piano is a world-class concert ready Blüthner piano and as such offers wonderful touch and tone to the pianist. Blüthner have an impressive history as a prominent piano manufacturer and notable artists include Johannes Brahms, Gustav Mahler, Liberace, Béla Bartók, Claude Debussy, Max Reger, Richard Wagner, Johann Strauss, Pyotr Ilyich Tchaikovsky and Dmitri Shostakovich.