Piano Tuning and Repair in Bath, Bristol and Beyond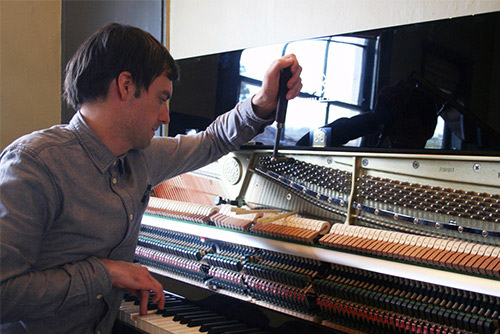 At The Piano Shop Bath, our experienced team of piano tuners and technicians regularly work tuning and restoring pianos in the surrounding areas, such as Bristol, Gloucestershire, Somerset and Wiltshire.
Some of the services we offer include:
Piano Tuning
Piano Restoration
Piano Repairs
Piano Event Hire
Piano Transportation
Whether you're based in Bristol and need a piano tuner, or require restoration work on your piano in the Cotswolds, the Piano Shop Bath's team can help. Perhaps your upright needs restringing or your grand piano needs new hammers. Maybe you need to hire a piano for your event. Our experienced and professional technicians are on hand to meet your needs.
Across the South West, we can come to your home to assess any servicing and regulation that your piano may benefit from, including repairs to your piano keyboard action, repairs or replacement of dampers and hammers and soundboard repairs.
We also provide piano tuning services covering towns and cities including Bath, Bristol, Swindon, Cardiff, Stroud, Chippenham, Glastonbury, The Cotswolds and all throughout Somerset, Wiltshire and Gloucestershire. We provide an advisory service and maintenance guide to help you maintain the condition of your piano.
Please call 01225 427 961 for a competitive quote on your piano tuning and repair needs, or to book an assessment.